Adding event names to boxes gives you visual clarity and makes the administration for your floral events a breeze.
If you have multiple floral events or want to separate event flowers from sourcing for your shop, you are able to add any event name to boxes during checkout and once created even in your shopping cart. This will not only give you visual clarity on your boxes and events, but it will make the administration for events even a breeze.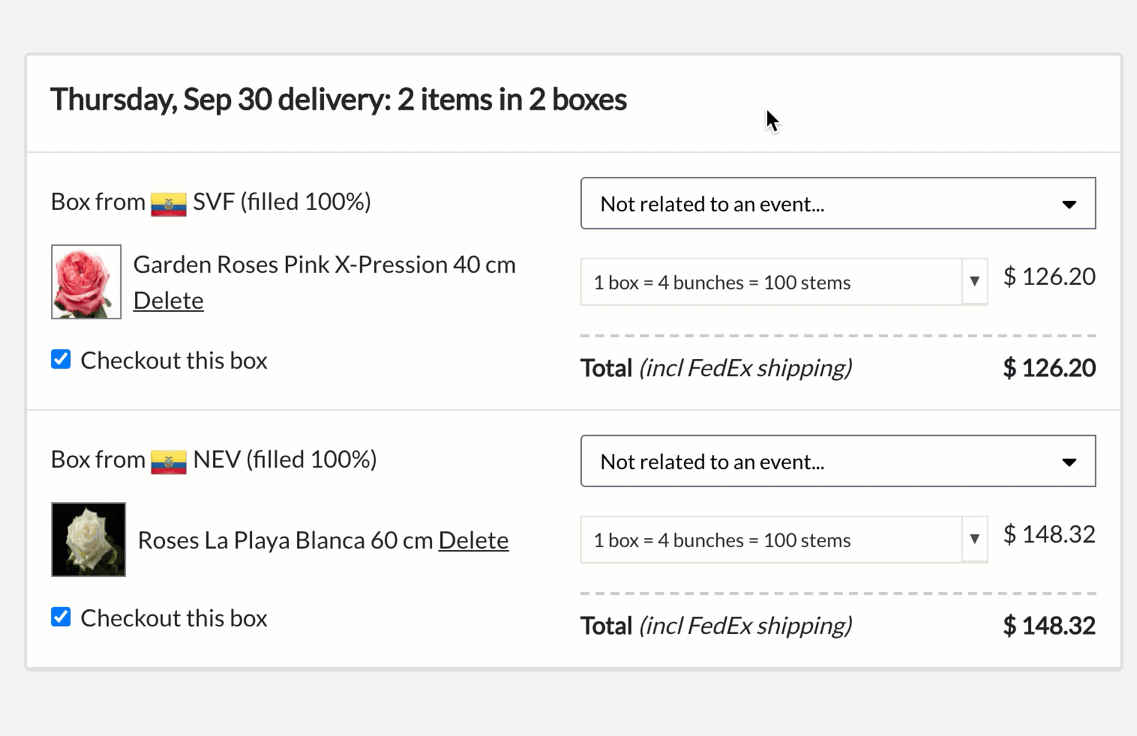 How it works the first time:

step 1) in your checkout, click the tab 'By event name'.





step 2) add any event name you want.





step 3) now each box has a dropdown menu to select the event name you want to relate the box too.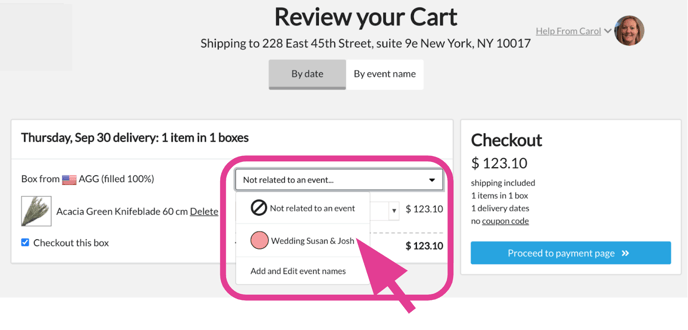 step 4) you can download a statement per event name, by week, month and year to make your administration even easier. Click on My account/ Statements
Want to have them weekly on Sundays automatically in your mailbox? just select the radio button and we do the rest of the magic!